Thanks to
Jess from Mrs. Wood's Class
and
Sara from Fourth Grade Fanatics
for awarding me with...
I <3 getting awards!!
Here are the rules for this award:
1. Thank the blogger who nominated you.
2. Include a link to their site.
3. Include the award image in your post.
4. Give 7 random facts about yourself
5. Nominate 15 other bloggers for the award.
6. When nominating, include a link to their site.
7. Let other bloggers know they've been nominated.
1. I like multi-color things.
2. I spend a lot of my spare time watching old episodes of Charmed, Supernatural, and Criminal Minds.
3. I'm obsessed with planners, notebooks, and binders.
4. Target is my favorite place, I go multiple times a week.
5. I have a cat named Squiggles.
6. I have been dating my fiancee for 6.5 years.
7. I wear glasses.
As for my 15 nominations, I will have to go back to who I nominated last time to make sure I don't nominate them again. Hmmmm.... there are so many great blogs!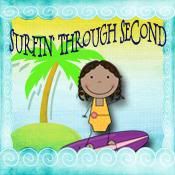 Corinna @ Surfin' Through Second
Brittany @ Sweet Seconds
Lynda @ Curls and a Smile
Rachel @ the Tattooed teacher
Stacy @ Leading and Reading
Lisa @ Fourth and Ten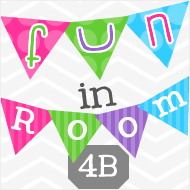 Elizabeth @ fun in room 4B
Lorraine from Fabulous 4th Grade Froggies
Lacie @ Polka Dots and Pencils
April @ A Modern Teacher

Mandy @ Mandy's Tips for Teachers
Hope @ Second Grade Shenanigans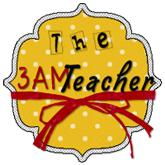 Michelle @ the 3am Teacher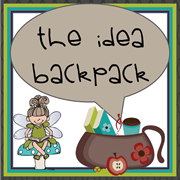 April @ the idea backpack





Ms. Walter from Hoot Hoot Horray!
Congratulations to all the winners!

*You can click on their buttons to head to their blogs!
________________________________________________________________
I'm going to be working on math manipulative labels for the new storage bins that I got @ Target.
5 shoebox plastic containers for $5.95! They came with a variety of cute colored lids!

I'm also working on getting engagement pictures and putting them in these cute frames from Target.
You could get a 3pk of 5x7 frames or a 4 pk of 4x6 frames. All frames have a cute thick border and you can get them in a variety of colors. I picked white, silver, black, and hot pink to go with my living room color scheme. But they had lime green, orange, blue, teal, a variety of colors! Also for $5.95 each.
_________________________ ________________________________________

So while I was @ Target, I was totally thinking of Farley

Why? Because they have mustache stuff galore in their college living section!

Decorative pillow, temporary tattoos, and bottle openers!

* They were out of pillows:(