First of all, I know it has been forever. My class of 14 students has been great this year. Although, I must admit that it does feel like there are less "buffer students" and I see more. Which definitely too some getting used to.
As you may remember I am getting married in Maui on June 14th. Between planning this, my mom's trip to IL over Spring Break (in two weeks) and teaching - I have had absolutely no time.
We are working on rewriting report cards with the new CCSS on them, ISATs (our standardized state testing) are this week, and we are rewriting a lot of our curriculum. Anyway - I have been getting into blogging a lot recently as I've started balancing my life again.
First up on the blog to do list - Farley's Currently. Check out all the rules and directions at her fabulous blog here..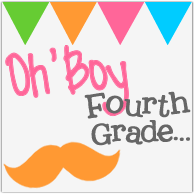 The like love hate words have to begin with the first letter of your first name. Mine is Courtney so my words have to begin with C. I am anxiously awaiting spring break - I have wedding showers that week, and my mom will be in town. I'm currently listening to Odd One play League of Legends. League of Legends is an online computer game. Anyway, one of my guilty pleasures is to play in my spare time. Well Odd One is a professional player who gets paid to play it - he is part of a team that plays professionally. Anyway, I have found that I'm more productive when it's on in the background. Happy March everyone!