It's that time again! Time to link up to the Currently on Farley's blog! Click the image below to link up!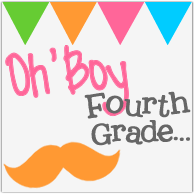 Listening:
I often will turn on a video on Netflix or Abc streaming and just listen to it for background noise. Not sure what I clicked on this time.
Loving:
So as you all can agree we get SO MANY wonderful ideas from blogging. Between all the linkys,
Made-It Mondays
, freebies, awesome Tpt files, etc, there is just so much inspiration. For the past two summers I have felt like I was drowing in all of the ideas. I'd see something I wanted to do for homework management and then I'd see something else. So I'm definitely loving that I'm staying organized with it. One thing I did do was open up One-Note on my Ipad and create different pages. Each page is something related to my classroom. For example - I have headings for:
Note taking Ideas
CAFE
Math Workshop
Student center ideas/task cards
Common core
Teacher supplies
Student Supplies
Conferencing
Technology
Tpt stuff I need!
Weekly Linkys I want to participate in
I have a page for pretty much everything you can find in a blog. Then what I do when I'm blogging - if I find something that I know will have a great chance of actually occurring in my classroom - I cut and paste the link into my one note file. *The trick is differentiating between "This is cool I'm going to pin that" and "I am DEFINITELY DOING THAT THIS YEAR." I only put the latter in this file. Then I take this file and my pic collage (see below) on my ipad when I'm out and I have immediate access to the ideas from blogland while I'm scouring Target, Hobby Lobby, Michael's etc. Because if I don't write it down I see plastic containers at Target and then I catch myself thinking "oh god, did someone have a good use for these????"
Thinking:
There is just not enough time in the day. As you know we got married a couple of weeks ago. Well, since most of our family did not come to Maui with us, we are having a big reception on July 20th for our family. Our wedding planner lost her job so we have a new lady we're working with - the whole thing has just been stressful. I don't even want to mess with it to be honest - I'm fine with blogging.
Wanting:
a laminator. I really want to stack up on center files, task cards, etc and laminate. Any laminator suggestions? I also need to order my new Erin Condren planner. And reading
this post from Ladybug Teacher Files
convinced me I need to purchase a subscription to Spelling City.
Needing:
to unpack and clean. I always need to do that though. No point in elaborating any further.
Tips, Tricks, Hints:
I don't also blog on my phone but I do follow a lot of blogs on Facebook - which I most often check through my phone. I basically use Pic Collage much like I use One Note. Yes I have pinterest for all my ideas. But I find myself going to pinterest and having so many things I have to sort through. So pic collage is for the items that I want to buy for certain projects. So for example if I wanted to make those marble magnets. I would add the picture of the finished project and then in a text box next to it create a list of what I need to buy. It's easier and faster to pull that up rather than pull up pinterest, click on the link for blog, and then scroll to find it. Whatever organization system works for you, but use one. I spend a lot of money on blog projects last year because I would see something one week and want to do it and then the next week I would have all new ideas. Staying organized has definitely helped me shop with a purpose. Which is much needed when I walk into Target.
Speaking of Target - have you heard of ShopKicks? Amazing! Basically it's an app and you have the app open when you go to certain stores. You get kicks sometimes from just walking into the store - other times you have to scan items with your phone. But then you can trade in your kicks for gift cards! Amazing! Check it out and help us both get extra kicks.
Click here
6,250 kicks = $25 gift card to Target - you can get 50 kicks just from walking into Target. It may take a couple months to stack up but if you're like me - it won't take long~!
Have a great Saturday!