So, I have yet to put up pictures of my classroom this year. It is on my to do list - trust me. I plan on taking my camera to school on Wednesday for the dance.
Wow, has this year been crazy. For the past couple of years, my school has been working on applying to be an IB school through the Primary Years Programme. Check out the link for more info on that.
http://www.ibo.org/pyp/
Anyway, while we were considering this process our district backed us 100% and also funded us to become a magnet school. Over the summer we were accepted into the IB programme. So to sum up what all that means:
1. Completely, brand new, jaw-droppingly beautiful building
2. Completely new classrooms - bittersweet. Bad=moving everything home over the summer and not getting to move back in until the week before school. Good=new stuff, Smart Board, new stuff!! Lol
3. Required foreign language for students - We chose Mandarin Chinese because of its popularity in the business sector. Chinese is the 4th special with art, music, and PE.
4. IB training to begin in October - rewriting curriculum, inquiry based instruction, etc. (Big workload coming)
5. Many, many new staff members
On top of all of that, we have awesome literacy staff that made up these assessment binders for common reading assessments. These binders are complete with forms, calendars, etc. The only downside is that between you and me, I feel so swamped with assessments that I feel like I'm not teaching. I think that is the main reason I haven't been updating. Between entering data for common assessments, learning how to incorporate the Smart board into my teaching, these new lesson plan formats, grading, I just rarely have time at home.
Speaking of lesson plans - there used to be a time (last year), when I could write in my little box the objective, activity, and assessment and that would be a -ok. Now I have to type the objective, the "hook", the activity, the assessment and it has to be all typed up. No hard copies. Ugh. It takes three times as long!
I was at school for 3 hours today and there were at least 10 other cars in the parking lot throughout the span that I was there. Wow!
I think a lot of my stress is just related to the fact that I have a year of teaching under my belt, and I know better methods of teaching now. I think I am holding myself and my collaboration team more accountable now which might correlate to the "heavier work load." When in actuality, I probably just skipped right over it last year.
One minor celebration goes to my enlightening experience with how to fit my differentiated Words Their Way into my 20 minute reading groups. I was having a lot of issues for the first few weeks differentiating WTW and still give two spelling sorts all week.
Another celebration goes to me and to Patti from A Series of 3rd Grade Events. Thank you so much Patti for nominating me for the Versatile Blogger Award!! I must admit - I am only as inspired as the other wonderful teachers I follow everyday! I feel so loved, but more importantly check out her amazing blog here!
Following are the Award Rules:
*Thank the person who gave you the award and link back to them in your post.
*Share 7 things about yourself.
*Pass this award along to 15 recently discovered blogs.
As part of the award I must list 7 things about myself so here it goes:
1. I love animals. My favorite animal is an elephant. I collect them and actually own over 263 stuffed, crystal, glass, porcelain, and beanie elephants.
2. I have a 4 month old kitten named Squiggles who loves to sit on my chest every night!
3. I have been dating Nathan 6 years on October 17th - we met in college at Bradley.
4. My classroom is decorated in cupcakes.
5. My two favorite times of year are school supply shopping and sweatshirt, football weather!
6. I am obsessed, obsessed with teaching bags. 31, VB, you name it, I want it or already have it.
7. I'm a closet artist. Not many people know that I love to draw.
And....my 15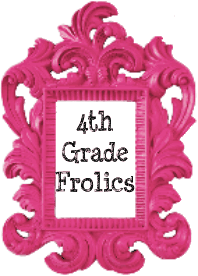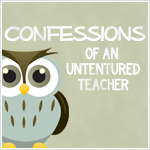 Caffeinated Conclusions - I couldn't get your button to be on here!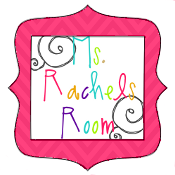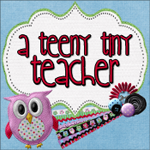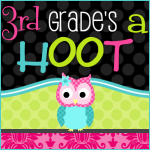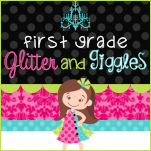 Congratulations to all of the winners! Go check them out!
Have a good night everyone!